| | | |
| --- | --- | --- |
| | Configuring Outlook Express | |

If it is the first time you have opened the program it may automatically bring you to the NEW ACCOUNT screen. Click on the icon and open the program. If it does not, take these first steps.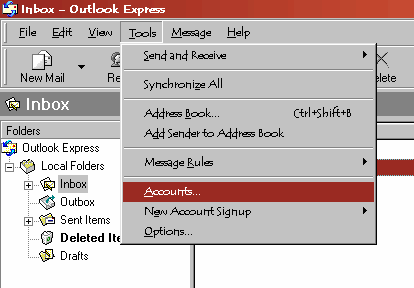 Select ACCOUNTS from the TOOLS menu.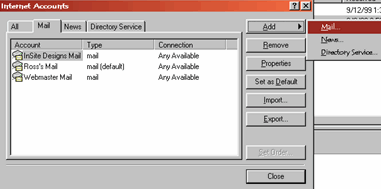 Then select MAIL from the ADD menu. This will start the New Account Wizard. In other words, if you have never started the program before...this is where it starts the first time.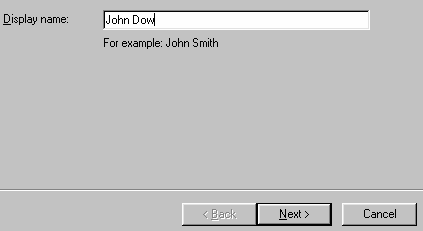 Enter in your name and press NEXT.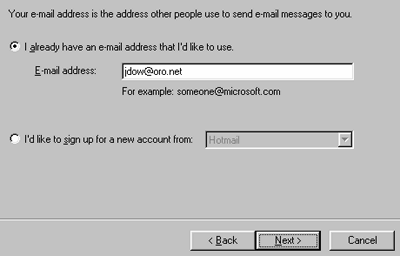 Here we enter in our Email address and click NEXT.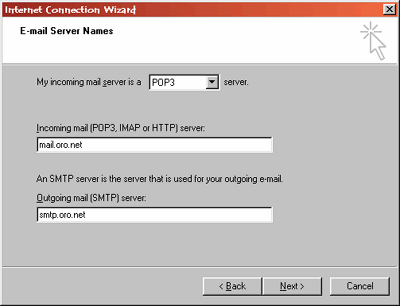 Now we enter the POP3 and SMTP server names. Enter them exactly as they were given to you. Click NEXT when finished.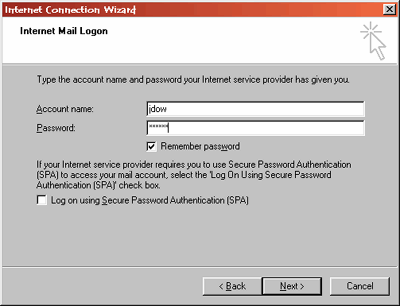 Here you enter in your USERNAME and PASSWORD. If your USERNAME doesn't work you may want to try your email address. Click NEXT when you are through.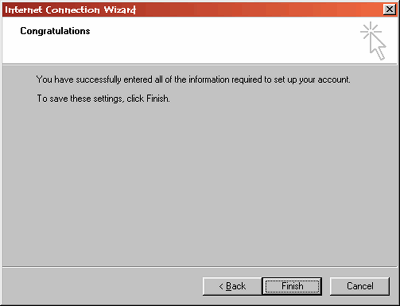 Finally there appears a screen that tells us nothing other than we are finished. Click FINISH to finish.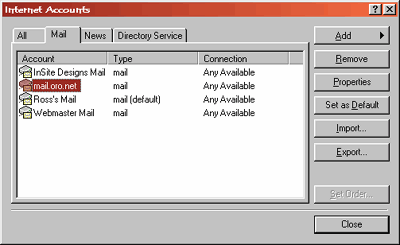 We now have our new account. Click CLOSE on the dialog box and we are ready to check for new email.

Click the Send/Receive button to check for new mail. If everything is working fine you should receive mail...if anyone has sent you any. If you look at the toolbar and browse through the menu it is pretty self-explanatory. Once you are on-line and have your client configured, all you need is the email address to whom you are sending.